NuStair: How to Refinish or Retread Your Carpeted or Wood Stairs
Whether you are looking for step-by-step instructions on how to refinish carpeted stairs, how to remodel stairs on a budget, or how to retread basement stairs yourself, you have come to the right place! NuStair is the DIY staircase remodeling system that anyone can do! Remodeling stairs with NuStair is a straight forward and simple process that can usually be completed in about one day. By using the existing substrate, the NuStair system is also environmentally and budget friendly!
How to Refinish Stairs Step-by-step with NuStair
The step-by-step process below outlines the installation of one prefinished tread. Follow the steps below in the order outlines and continue until the staircase remodel is complete. For installation instructions and to view our NuStair installation video, click here.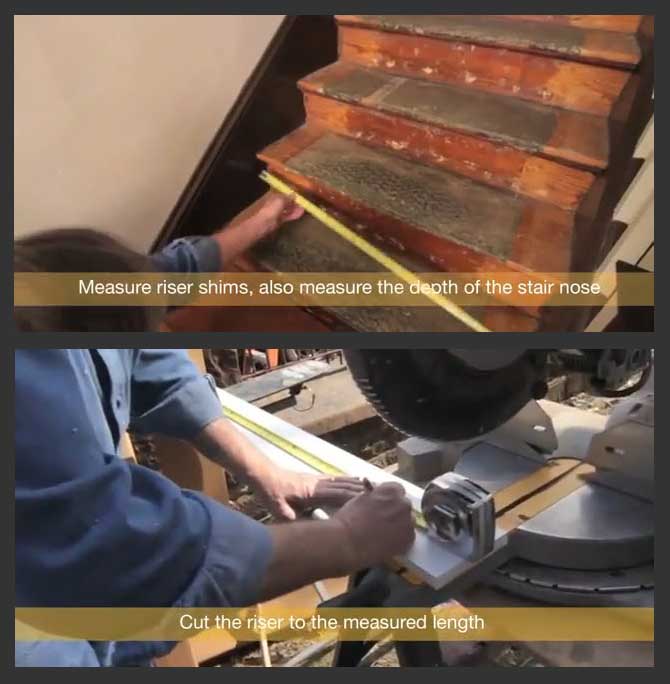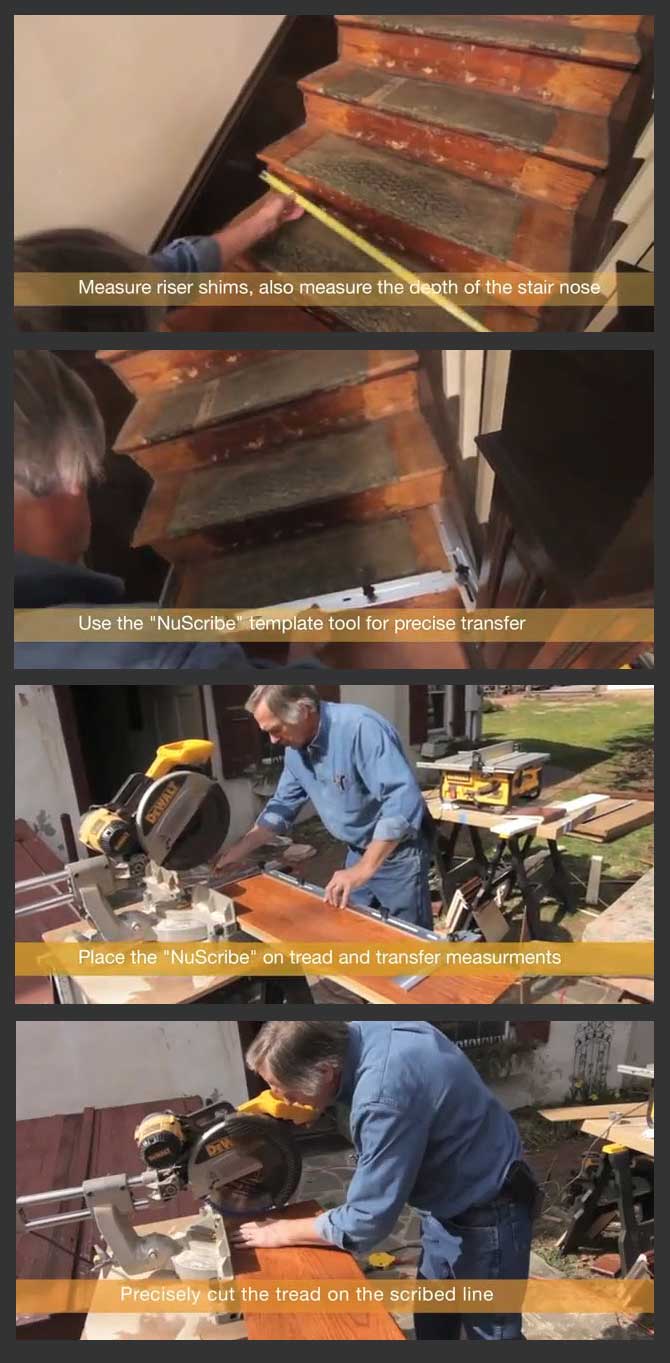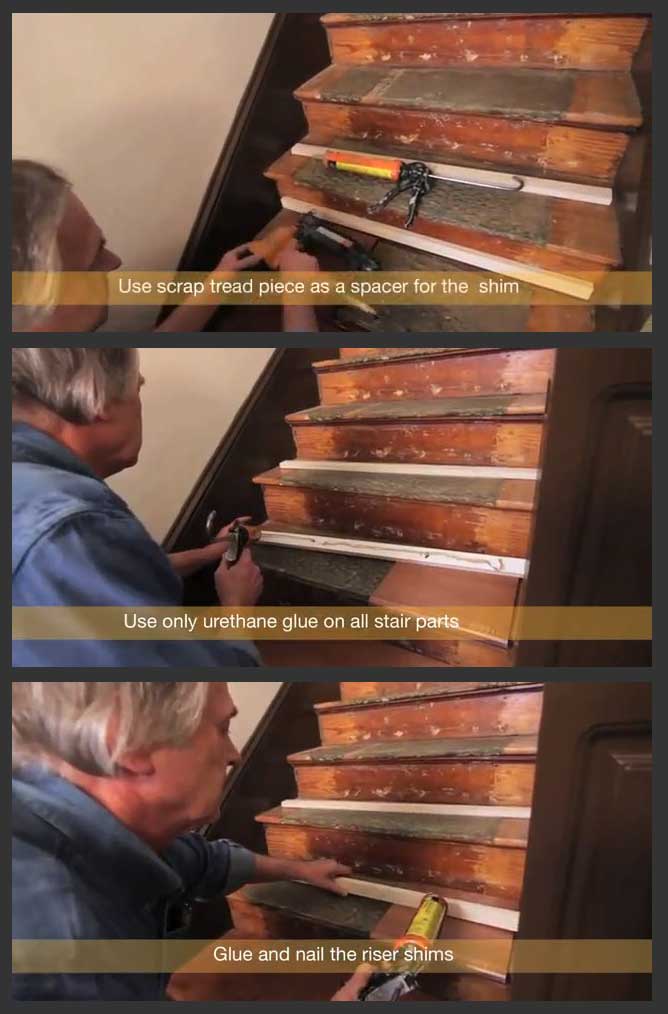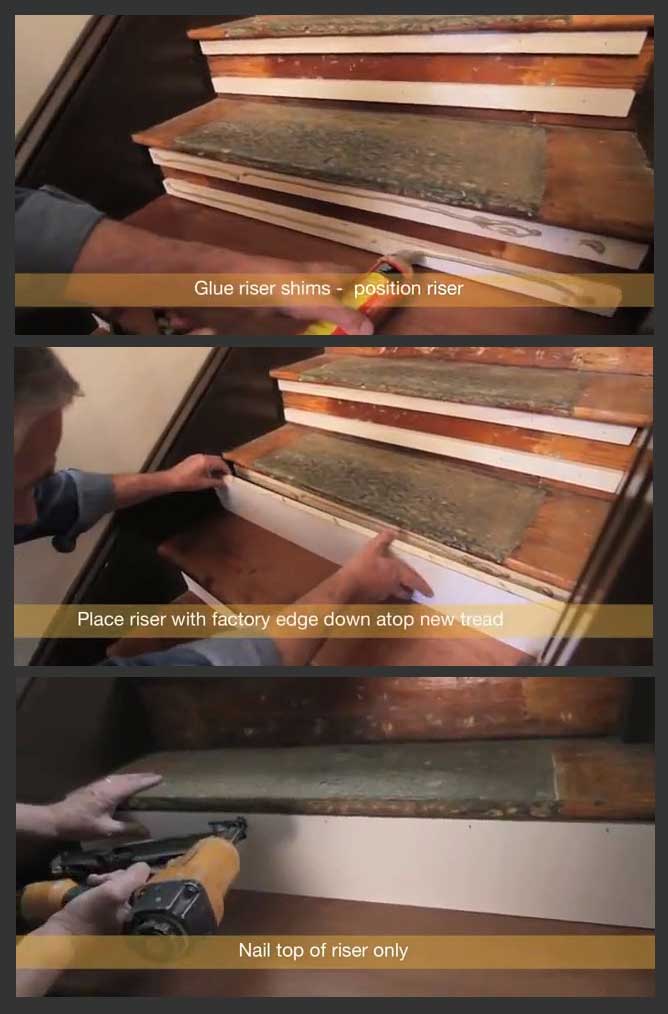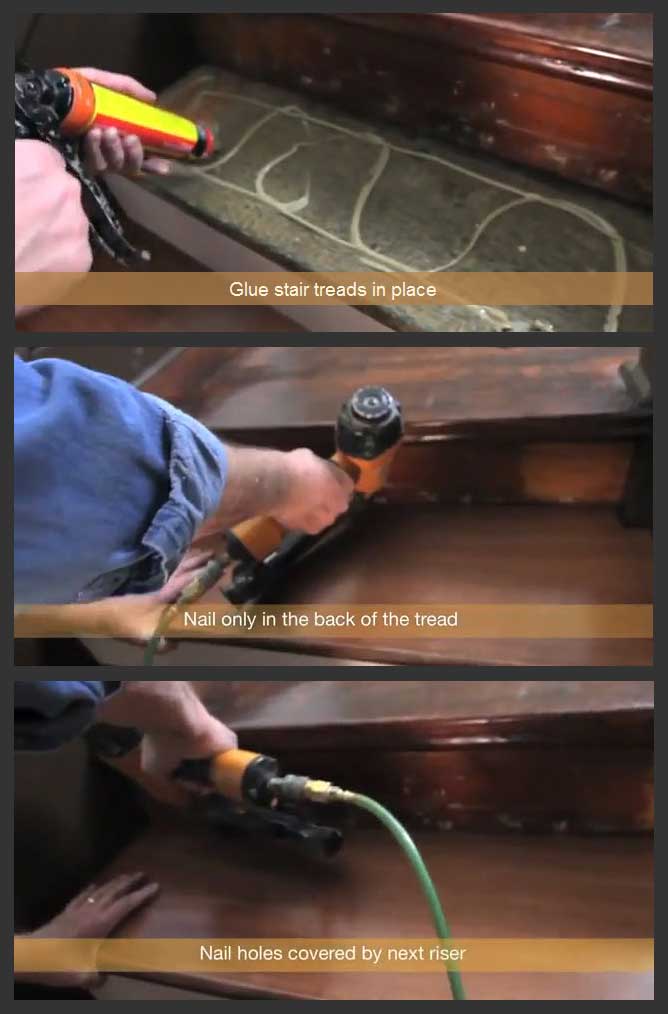 Our Stair Refinishing Blog Posts: