Re-carpet, Rebuild, or NuStair? What You Need to Know When Choosing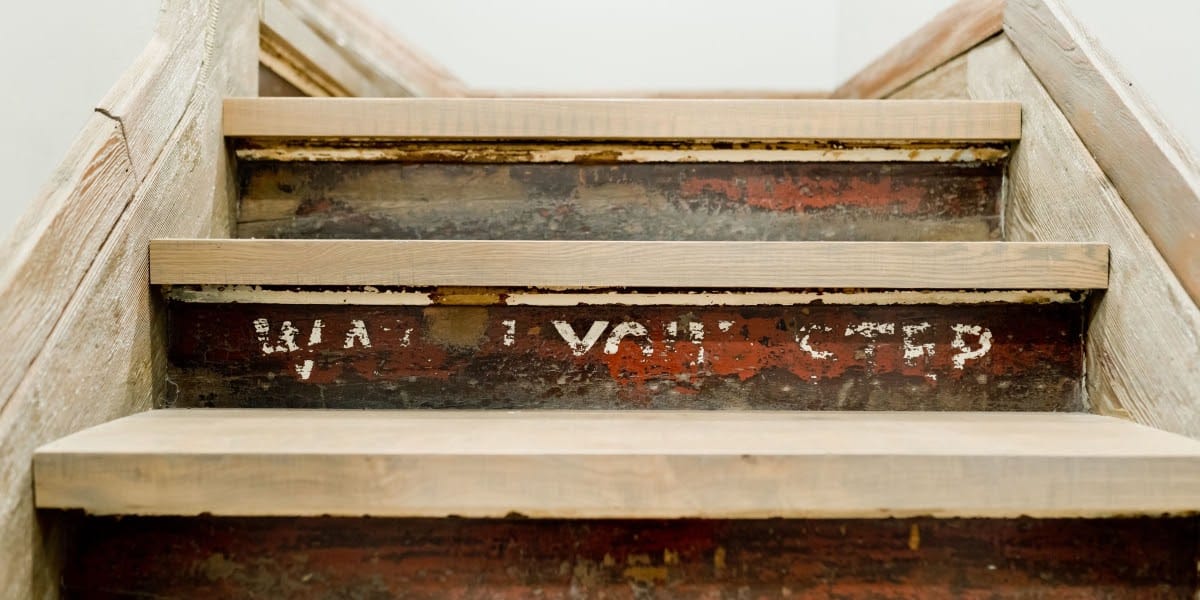 If you've got a staircase that's in disrepair, you've got a few options when figuring out what to do with it.
You could recarpet it, covering up the damage that's hiding underneath. You could rebuild the stairs completely, giving you a fresh start.
Or, you could resurface the stairs with NuStair.
Before making your choice, here are some things to think about:
Cost
One of the first things people think of before they undertake a home improvement project is cost.
Re-carpeting your stairs is likely to be the least expensive option on the list, with projects averaging from $150 to $600, including the landing. This price is fluid based on whether you have existing carpet that needs to be pulled up, whether any stair treads need to be repaired, and the type of carpeting you select.
To rebuild stairs, you're looking at between $900 and $4,000, depending on size, orientation, and complexity of the project.
The cost of a NuStair refinishing project comes in somewhere in the middle of these two options. Because NuStair is highly customizable, with everything from the species of wood to the size of your stairs impacting the price, the amount you pay for a NuStair system is really up to your personal budget and your design choices.
Time Commitment
Another common thing those looking to tackle a stair remodeling project is how long they'll be expected to live with having their lives disrupted.
A stair re-carpeting project, depending on how complex it is, can take a day at minimum. If repairs need to be made or there are other issues that must be addressed, this process can take longer.
Rebuilding stairs, again depending on a variety of factors, can take a few days to a week or more. This leaves you unable to get up and down the levels of your home for several days and can cause great disruption.
Installing a NuStair system, if you're a DIYer, can take a weekend. If you hire a professional installation team, it could take about the same amount of time as a re-carpeting project, but will cost more.
Mess
No one enjoys home improvement projects that bleed into the whole home. Here's what you can expect in terms of mess from different methods of stair remodeling.
Re-carpeting will be largely as dirty and messy as the old carpet is. If you've got old, dusty carpet, expect the removal process to kick up a lot of dust that can float through your home.
During the replacement process, you should plan for a great deal of mess. You'll have the team removing the stair parts, then replacing them with new wood. This can cause a great deal of mess and sawdust.
The NuStair refinishing process is less messy than a full removal and replacement, but because the treads and individual parts do need to be cut, you can expect some sawdust. However, the amount of mess is less than if you're completely replacing the stairs.
Conclusion
Regardless of what method you choose when remodeling your home or business's staircase, it's important to consider all factors of the project before making your decision.
If you're still not sure, check out these 4 reasons to choose NuStair!
Stair Refinishing System for Home & Business
With NuStair, you can get great-looking, brand-new stairs with less mess and less hassle than other remodeling methods. Choose from a variety of wood species, colors, and designs to find your perfect match. Get your NuStair quote today!