3 Ways a Refreshed Staircase Can Impact the Value of Your Home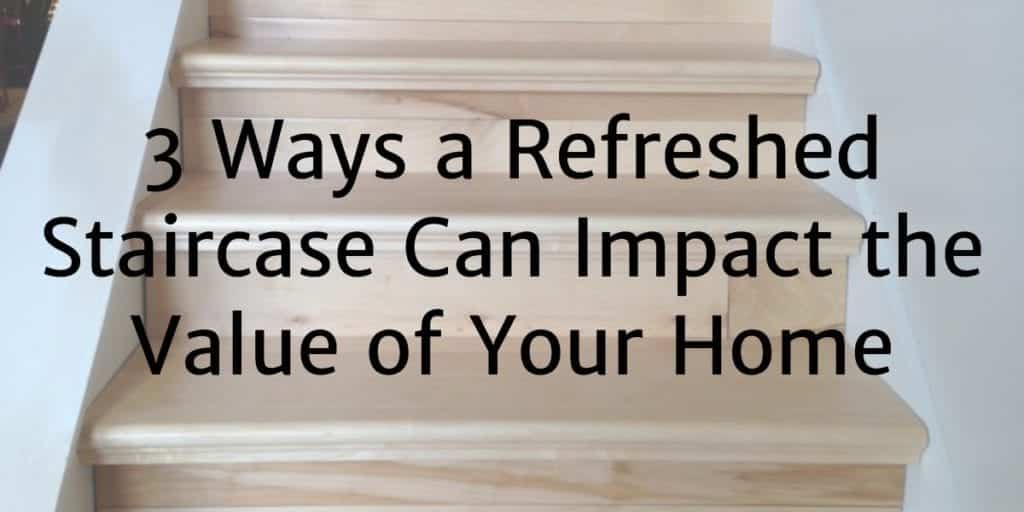 Your home's staircases don't usually get a lot of love.
Instead, they take quite a beating with people, animals, and items going up and down them multiple times a day.
All that traffic can leave them looking a little worn-down, which isn't a great thing if you're trying to sell your home.
Before you list your home for sale, why not try a staircase refresh? It will breathe life into your home and can even boost the price you get when your home sells.
Here are 3 ways that refreshed staircase may mean more money in your pocket:
Improves Buyer Perception
When buyers walk into your home, everything is under scrutiny.
The paint color you chose, where you've located the couch, and the fingerprints on your refrigerator all are up for evaluation. If you think your old carpeted staircase is escaping the sharp eyes of a potential buyer, you're wrong.
In fact, that little detail that you think would be meaningless to people looking at your house may be a make-or-break factor when they're choosing between two properties.
If you've got a nice, fresh-looking staircase of high-quality hardwood, your home is more likely to be looked upon favorably by potential homebuyers.
Hardwood = Higher Price
Hardwood features in a home are a big selling point, and can help your home fetch a higher price than if you don't have them.
Floors, built-ins, and staircases all get noted when a real estate agent is helping you set a price for your home's sale, and they all get noted by potential buyers in determining how much to offer.
Even a small boost in the overall perception of your home and its condition can mean a sizeable amount for your pocketbook. And who doesn't want their home to sell for more money?
Learn more about how to tell how much your stairs are worth here.
More Attractive
A carefully crafted staircase in great condition can make your home feel more inviting and attractive to potential buyers. This is especially true for crucially located staircases, such as those right in your entryway.
If a potential buyer gets that welcoming "homey" feeling when they first walk inside during a showing, that first impression sticks. First impressions even can help people overlook other possible negatives, such as a too-small backyard or a less-than-ideal layout.
While it may seem like a small change, and one you won't necessarily notice on a daily basis, your home's staircases can make a big difference in the impression people get of your property.
Quality DIY Staircase Remodels
At NuStair, we know the value of a great-looking staircase. But you shouldn't have to shell out a ton of money to get the results you want.
Our unique system allows you to get a beautiful hardwood staircase with less mess, less waste, less time, and for less money. Get your project started!