Request a Quote/ Order NuStair
NuStair Stair Tread Product Options:

Staircase Starting Steps:
Staircases can begin with open end treads, starting steps, or combinations of both. To determine whether a stair tread is left or right facing, stand at the bottom of the stairs and look up the staircase.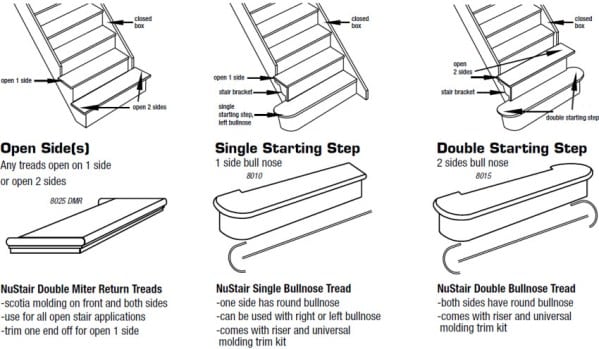 NuStair Project Order Form
Please fill out the form below with as much information as possible. A NuStair® Stair Cover representative will contact you within 2 business days.