No Entryway? No Problem! 6 Ideas for Small Entry Spaces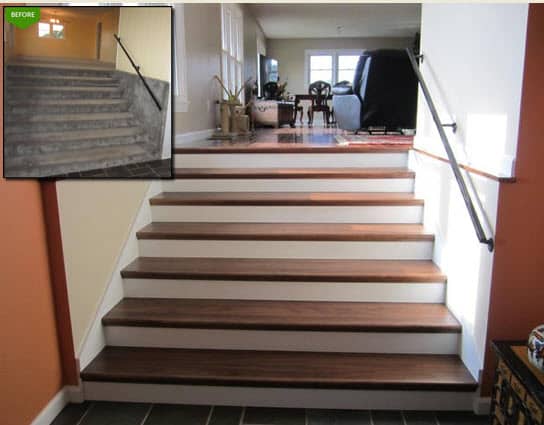 The entryway is one of the most underrated areas in the house. It's the first thing guests see when they visit, and the room where you kick off your shoes after a day of hard work.
But if the layout of your home doesn't create a separate hallway around your front door, you might be feeling a little cheated out of this space.
If you have a small entryway or no entryway at all, don't worry. Many simple design changes can add style and functionality without taking up a lot of space.
Here are 6 ideas to create a beautiful entrance, even in a small space:
Vertical Storage
One of the worst parts about not having an entryway is the lack of a closet. If you've got a lot of coats and shoes constantly building up in your entryway, that tiny space is going to feel even more cramped.
You can resolve this issue by installing vertical storage. Utilize the full height of the space by adding shelves, IKEA closets, mail slots, standing coat hangers, and stylish hooks.
Matching these functional items with the decor will allow you to create a cohesive look, so get creative!
Bench
A bench is essential for any entryway. It gives you a convenient place to sit and get ready before you walk out the door.
It's also a fun way to bring the style of the main room into the entryway. In addition, if you place the bench adjacent to the wall, you can create the illusion of a separated space.
Pro styling tip: Change the cushions of the bench to match the seasons!
Tiny Table
Another easy way to battle clutter is by adding a tiny table near the door. Once again, use a consistent sense of style to tie it in with the rest of your home.
Add little baskets, mail holders, and a personalized key holder stand to organize the small stuff that piles up near the door.
Accent Wall
Matching is good, but standing out can be just as effective. You can highlight any wall near your entryway by painting it a bright color. Then, tie this color in with the decor around the room.
A large centerpiece, like a mirror or wall sculpture, can also bring an interesting touch to your small entryway.
Door Decor
No walls at all to call your entryway? That's no problem. Just use the face of the door to express your style and celebrate the seasons.
For example, add a wreath to the door around Christmas time, or a spooky hanging ornament in October. This will make the front door a focal point of the room, highlighting the entry space.
A seasonal welcome mat is another cozy touch. Or, order a personalized one with your family's last name.
Stairway Decor
Does your entryway open into a staircase? Utilize this rising space to make your small entryway feel expanded!
The style of decor can be carried up the walls and handrail of the staircase, creating a more cohesive look. For example, if your front door handle is bronze, your handrail should also have bronze hardware parts.
Another creative idea is to create a picture wall leading up the stairway to draw the viewer's eye upward.
Easy DIY Staircase Remodeling with NuStair
While you're renovating your entryway, consider how the style of your staircase can damper the whole look. If your old, gross, carpeted stairs are in need of a facelift, you need the NuStair Retreading System!
We make DIY staircase renovation fast and easy. Achieve the hardwood stairs you've always desired in just one weekend, with NuStair! Call now to learn more.