How to Properly Care for Your Wood Floors (& Stairs!)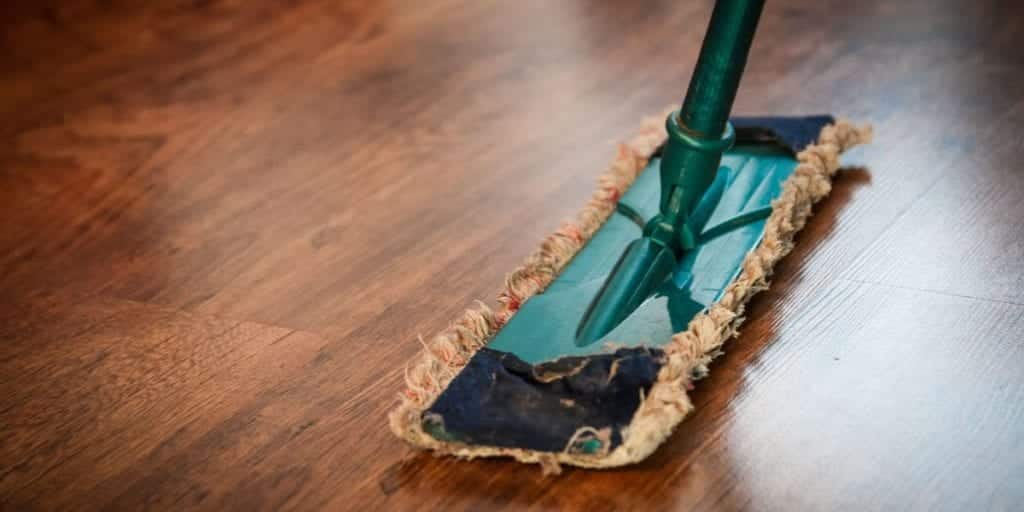 Hardwood floors have been a popular choice in homes and businesses for generations, and for good reason: They're beautiful and largely require minimal maintenance.
If you've recently added a hardwood floor into your home, or you just want to know how to better care for the one you've had for years, here are some tips to help keep that floor shining and gorgeous for years to come:
Daily Maintenance
Hardwood floors show everything. Every speck of dirt, every dirty footprint, every clump of pet hair.
Because of this, you need to keep up on some basic daily maintenance routines to keep your floor looking great and prevent scratches from dirt or rocks being tracked across your floors.
Sweeping is a great option, especially for larger areas of dirt or hair. However, for the finer dust that can collect on the surface of your floor, a broom isn't going to cut it.
Instead, plan a dust mopping into your daily schedule. Microfiber pads use static charge to attract dust, hair, and dirt away from the floor, leaving it cleaner than a simple broom would.
Also be sure to clean up any spills as soon as they happen, as excess moisture can cause your floors to warp or even rot.
Weekly Cleaning
Your daily dust mopping is designed to keep the high-traffic areas clear of debris, but you will need to spend some time each week getting in the harder-to-reach spots.
Pull out furniture as best you can and dust mop or vacuum behind it to get anything that may have collected during the week.
You can vacuum, too, but be careful that you disable the beater brush if you have one so it doesn't scratch your floors.
Running a damp mop with a light wood floor cleaner over your whole floor keeps things from accumulating on your floors and helps it stay fresh and shiny.
Just be careful to not use too much water. If you're worried about using too much moisture on your floors, lightly spritz a small area with watered-down wood floor cleaner and quickly mop it up.
<Read our Guide To Spring Cleaning Your Entryway here!>
Other Maintenance
While routine gentle cleaning goes a long way to keeping your floors clean and in good condition, there are a few things you need to remember to help keep your floors in great shape:
Polish: Once every month or so, consider polishing your floors. This removes any leftover residue that may have collected and restores the bright shine you love.
Refinishing: Over time, hardwood floors can get scratched and their finish gets dull. Every 3-5 years, you may want to consider having your floors deep cleaned or refinished for best results, especially if you have deep scratches.
Furniture: If you have furniture that has plastic or metal feet, put felt pads or area rugs underneath to protect your floors.
Mats: The best way to prevent dirt and debris from coming into your home is to keep it out. Make sure all entrances have a good entry rug and consider a no-shoes-indoors policy.
Cleaners: Avoid using water and vinegar, soap-based cleaners, wax, or steam cleaners on hardwood floors.
High-Quality Hardwood Stair Refinishing System
Want some gorgeous hardwood stairs to go with your hardwood floors? At NuStair, we've got a less expensive, less disruptive, DIY-friendly solution to getting the staircases you want! Our hardwood stair refinishing system is made right here in the United States out of quality hardwoods so you get the best products available. Get a quote on your project today!
Not ready to DIY the project yourself? We can connect you with a network of experienced installers!