Succulents: Why They Are Popular & How You Can Use Them in Your Decor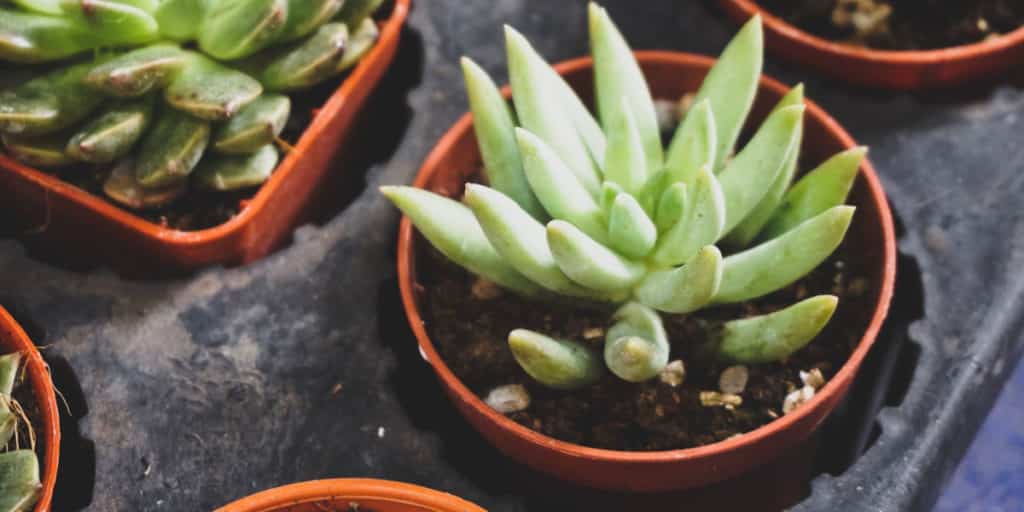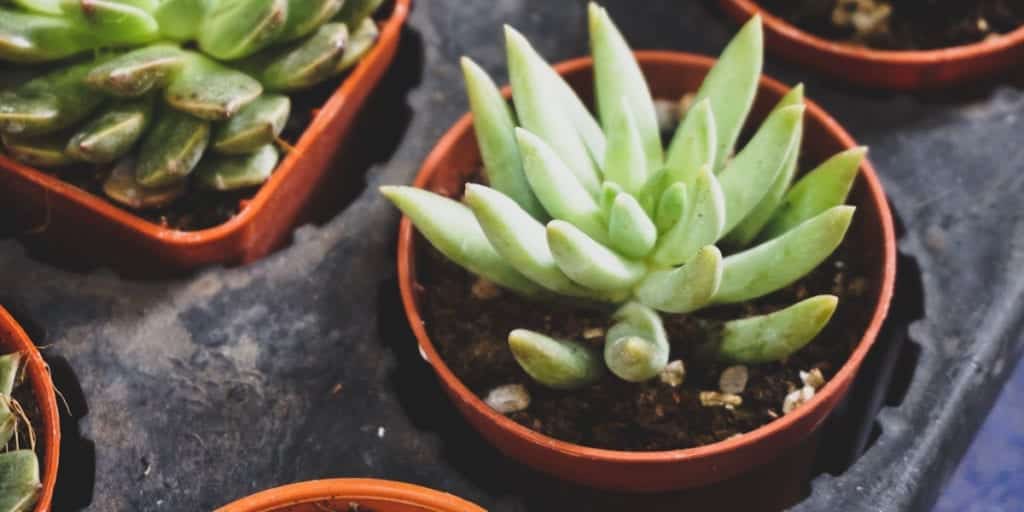 Succulents. You see them everywhere – in wedding bouquets and centerpieces, atop desks, in every store, and all over your Instagram feed. But why the sudden rise in popularity?
In a social media society where aesthetic is everything, but young people are so busy working just to make ends meet, the draw of succulents is simple: Maximum visual pleasure with minimum maintenance. Succulents come in a variety of sizes, shapes and colors, making them an easy way to add flair to your space. They also require very little attention, with most only needing to be watered once a week or less.
With an increase in the number of minimalist urban dwellers, succulents are a great way to bring life and nature into a small space without risk of overgrowth and a cluttered look. But these household plants are great for decorating any home, large or small.
Here are some ways to make succulents work in your space:
On a Surface
If you have some empty surfaces, planters in various shapes and sizes can help you fill space. Try a few colorful succulents inside a small trough running down the center of your coffee table. Smaller planters can be scattered on your desk or a window sill. Get creative with colors and shapes!
You can also build a terrarium to use as a centerpiece. Find a tabletop terrarium in a fun geometric shape, and fill with colorful stones, soil and an assortment of succulents.
On the Wall
To decorate blank wall space, you can make your own succulent wreath. Here's how:
Collect some succulent cuttings and purchase a sphagnum moss wreath frame.
Soak the moss frame in water for 15 minutes. While it is soaking, arrange your plants in the design you would like for your wreath.

After your frame has soaked, lay it flat on a table and use a stick, dowel, or scissors to make holes to place your cuttings in.

Be sure you lay your wreath somewhere it can stay for about 6 weeks so the cuttings can root.
Hang it on your wall or, in warmer months, your door!
If you don't have the time (or patience) to make a wreath, invest in some wall planters. Planters that adhere to the wall are definitely unique and are sure to be a conversation piece.
<Looking for more wall decor inspiration? Learn How To Create A Photo Wall here!>
Hanging from the Ceiling
Don't have surface or wall space to spare? Try some hanging planters. You can find or make a macrame planter or, for a more rustic look, drill a hole on either side of tin cans (labels removed), string some twine through, and tie. Fill your new planters with soil and succulents, and hang in any free corner.
Brighten up Your Home with NuStair
Old and dingy stairs can take away from a beautifully decorated space. NuStair's original, patented stair refacing system can make your stairs look like new in no time! Our stair treads are made from only the finest hardwoods, and come with a Lifetime Structural Warranty and a 10-year warranty on all wood. Install it yourself, or we can connect you with a professional stair remodeler in your area. Contact us today!