Paint & Stain Combinations for Your Staircase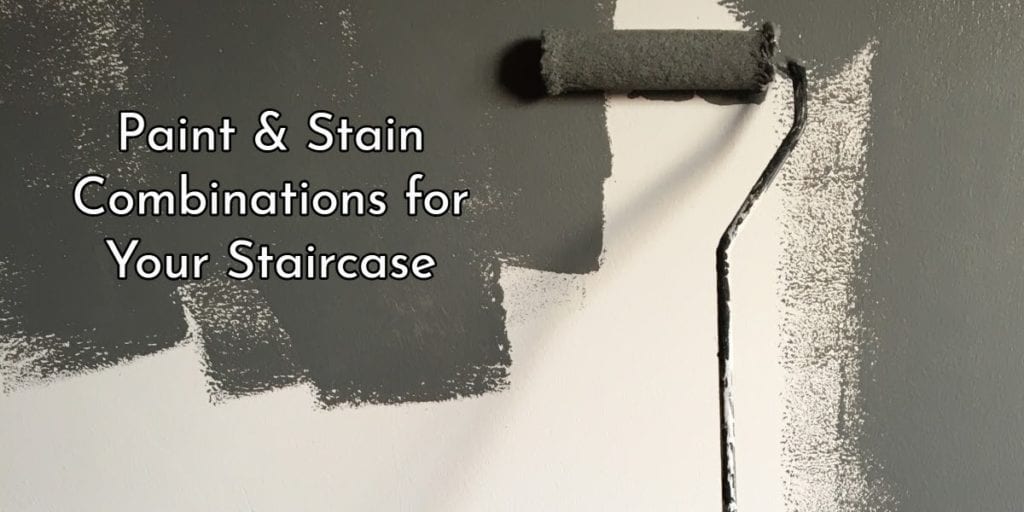 You've made the leap and renovated your dingy old staircase with a fresh set of NuStair stair treads. And it looks great!
But the big problem now is those walls. The paint is drab and old, and no longer matches your beautiful new stairs.
Here are some common paint and stain combinations to consider when planning to repaint your walls to coordinate with your newly refreshed staircase:
Light-Toned Stairs
Light hardwoods such as white oak and hard maple with a natural finish are sure to brighten up any room. Make your stairway feel more spacious with light wall paint.
White is a timeless choice that comes in a variety of shades and tones. Off-whites are a good option for a staircase that is directly across from a window, as natural light can make a stark white blinding. If you go with white for your walls, be sure to pick warm or cool undertones based on the undertones of your stairs.
There has been a rise in the use of gray paint in the last decade, and the trend doesn't appear to be going anywhere soon. Gray comes in many shades and tones, and works great as a neutral backdrop for colorful decor, such as a gallery wall going up the stairs.
Light neutrals are always a good choice with light hardwoods, and beige is no exception. It's a great way to add a little warmth to your home. If your stairs have a cooler undertone, "greige" is also a good choice.
Dark-Toned Stairs
Dark woods and stains, such as ebony, mahogany, and dark walnut make a statement in your home. Let your dark stairs take center stage by choosing light paint colors on the walls, as the contrast is appealing to the eyes. Beware of dark paint colors that will make the space seem dark and gloomy.
White paint is a great way to create a stark contrast and balance the darkness of your stairs.
If you prefer some color on your walls, try the lightest shade of your favorite hue.
Whatever color you choose, make sure that it matches or compliments the undertones in your wood stairs. If you look at the color wheel, colors directly across from each other are complementary, and will not clash in your design.
Gray-Toned Stairs
Gray tones haven't only shown up on walls. They have made their way into flooring and furniture as well!
If you are going with gray-toned hardwoods for your stairs, avoid painting your walls gray. Too much gray could make the space feel "blah." Stick to colors with cool undertones as well as dusty shades.
Cool blues are a great option for gray stairs. Avoid shades with too much green, as they will clash.
Classic white will brighten up your space and look great, but be aware of the shade. Whites with yellow undertones, such as ivory and ecru, will not look good with gray.
While green undertones are not a good idea, a dusty shade of green can be used and is a great way to add color.
Red-Toned Stairs
Reddish stain options, such as cherry and chestnut, are a bit trickier to deal with, but not impossible. They are sure to make a statement, so it is best to keep wall colors simple.
Stick to a cool white, or pastel greens and blues, to really let the red stairs stand out. If you feel like you need more color, bring in a contrasting accent color in some wall art.
< Read our 3 Tips For Choosing The Right Paint Color For Your Entryway here>
Endless Possibilities with NuStair!
NuStair offers an assortment of prefinished treads and risers to choose from. Simply select your desired wood species and finish, and we will send it your way! Check out our prefinished options here!
Don't see what you're looking for? We can get our hands on just about any legal species and create custom treads and risers to give you the look you want.