Our 7 Favorite Creative Stair Risers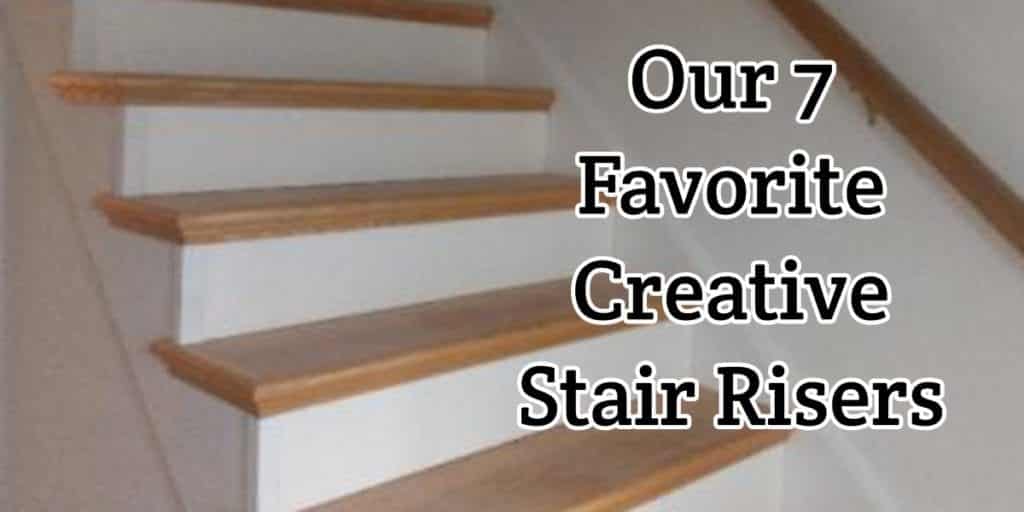 A stairway is a focal point in your entry. Don't just settle for a runner on the steps, and pictures on the wall!

The blank space offered by your stair risers is a great canvas for creativity! Make a statement with one of these unique ideas: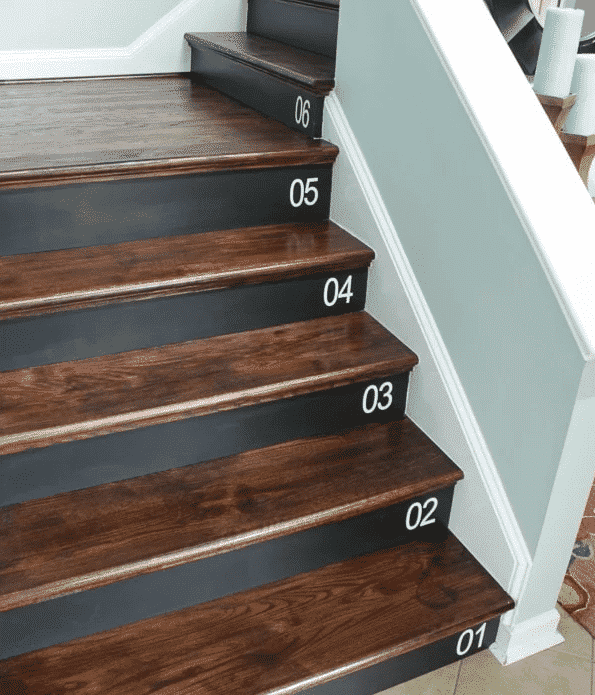 A minimalist design, like this one from Kaleidoscope Living, makes an impact without being over the top. With a little paint, and some vinyl numbers, you could recreate this beauty at home!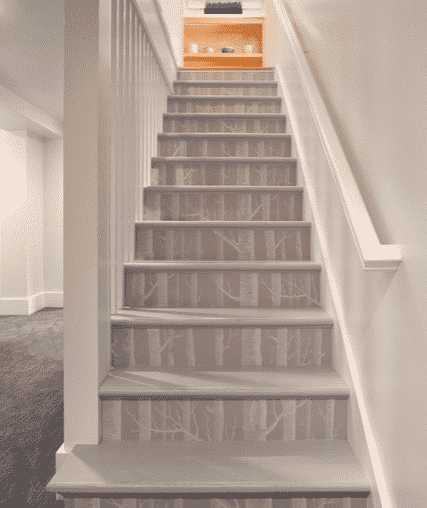 If you want some fun designs with minimal effort, use wallpaper! We are loving the subtle but beautiful look of this gray woodsy paper on these risers!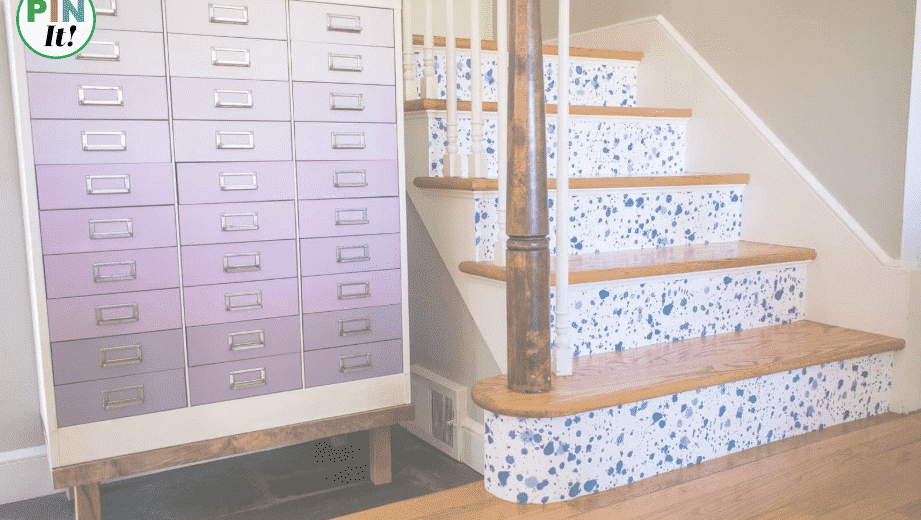 For a more eclectic wallpaper look, choose a fun print like this one from At Charlotte's House.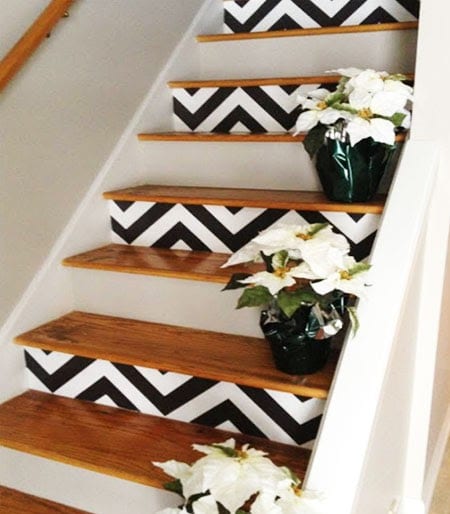 A basic black and white chevron is modern and fun. To avoid a look that is too busy and messes with your eyes, try doing every other step, rather than all of them.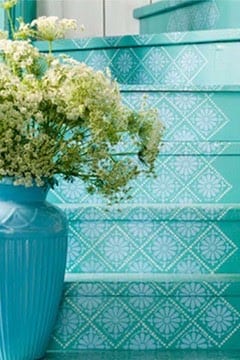 Stencils are a great way to get the exact print, placement, and color you want! These aqua stairs look great with the added stenciling!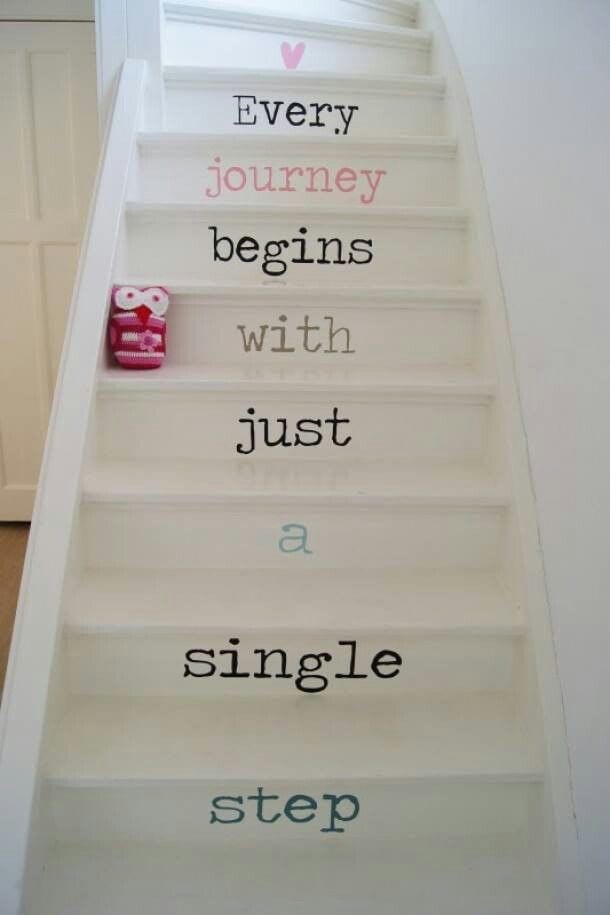 Share a favorite quote or lyric with your guests by displaying it on your stairs with paint or vinyl! This one is cute AND witty!
Add some color with paint! Try an ombre look to infuse your favorite color, while adding some interest and dimension.
Looking for more design inspiration? Check out these ideas that are sure to make your staircase stand out!
DIY Your Stairs with NuStair!
NuStair is the revolutionary do-it-yourself stair overlay system that anyone can install! Choose from a variety of prefinished stair treads, or we can custom-order a species or finish that you prefer. We've got everything you need to create the staircase of your dreams. Order today!