How to Paint Your Front Door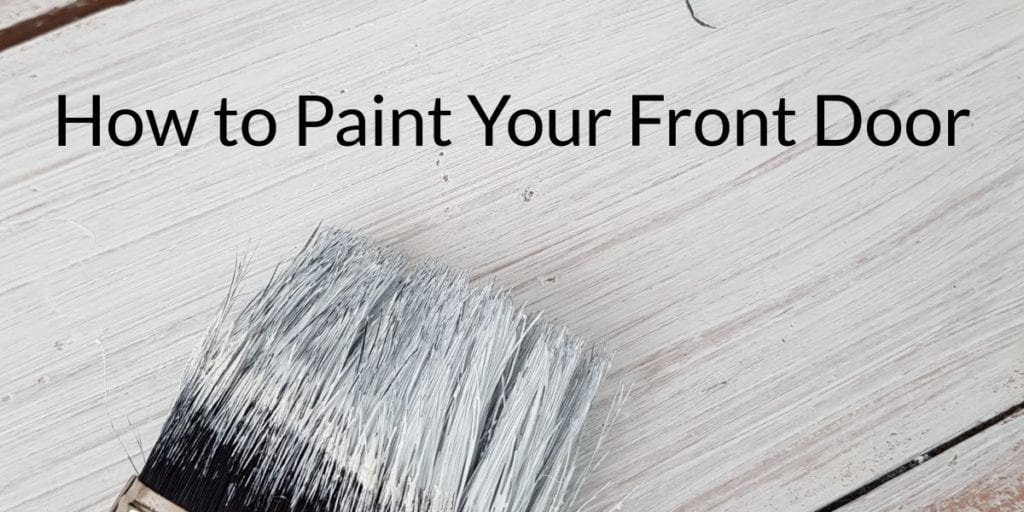 Your home's front door is often the first thing guests see, and you want it to stand out.
Short of replacing an old, worn-out door, giving it a fresh, vibrant coat of paint can breathe new life into your home's exterior and set the tone for their impression of your home.
If you're planning a weekend DIY project to brighten up your door, follow these instructions for a smooth, beautiful result:
Step 1: Remove Hardware
There are two ways to paint your door: Still hung in the frame and flat.
If you're taking your door down to paint it, prop it up on sawhorses for easy painting.
Regardless of whether you're taking your door down, you'll need to remove all the hardware you can take down before getting started. That means taking off the knobs, locks, and knocker.
If you're planning to reuse your old hardware, take this as an opportunity to give each piece a good polishing.
Step 2: Cover Non-Removable Hardware
For those items that can't be removed, such as a peephole or the brackets if you're painting your door while it's still hung, protect them with painter's tape.
Step 3: Prep
To give yourself the best chance at an even, smooth paint application, taking the time to properly prepare the door's surface is crucial.
Using a sanding block and some fine-grit sandpaper, roughen up the surface a bit to help the new paint adhere better. This is especially important if your prior paint finish is glossy.
Do your best to get in all the nooks and crannies of your door with your sandpaper.
Step 4: Clean
With a clean, dry, lint-free rag, wipe down the door to remove any dust or particles still on the surface.
Step 5: Paint
Before you begin painting, lay down a drop cloth or tarp to protect your porch or the floor of the area where you're painting.
Using a synthetic brush and an exterior-grade paint and primer in one. This will keep you from having to do multiple coats and spend more time working on the project.
Start in the recessed areas with your brush, then follow-up on the larger flat areas with a small roller. You may need to do two coats depending on your paint's coverage and the door's previous color.
Allow dry time per manufacturer's instructions between coats and after the final coat.
Step 6: Reattach Hardware
Once the paint is dry, reattach the hardware and replace as necessary.
Step 7: Enjoy!
Now that you've got a vibrant new door, you may want to consider repainting the trim around your door to match.
Add a new doormat, a fun wreath, and some new plants and you've got a weekend front entrance upgrade for under $100!
DIY Stair Refinishing with NuStair
Now that you've got DIYing down pat, why not give those tired old stairs a facelift? With the NuStair stair refinishing system, you can give your stairs a new look at a fraction of the cost and hassle!
All our products are made right here in the USA and shipped directly to your door. Not into DIYing this project? We can connect you with our network of certified NuStair installers! Learn more!