Guide to Staircase Handrails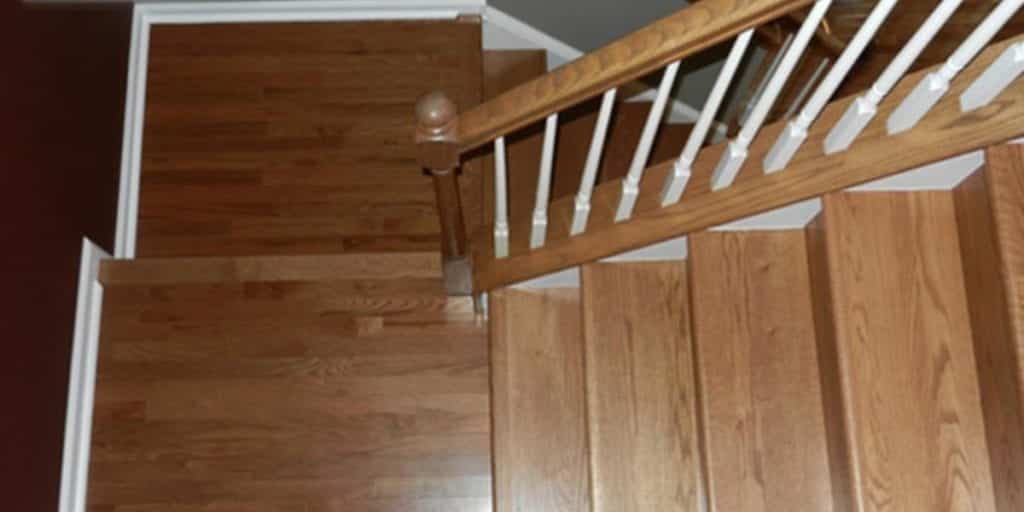 Handrails are more than just functional home fixtures; they've become increasingly more intricate in design and can even serve as a focal point.
Read on to learn more about handrails, the different types of handrails, and how to choose one for your home:
What Is a Handrail?
Just as the name suggests, a handrail is part of the balustrade – a railing – where you rest your hand when ascending or descending a staircase.
In many areas, a handrail is required for interior and exterior staircases for safety. However, even if a handrail isn't required, having one for the comfort and safety of all the people in your home is important.
Types of Handrails
There are two main types of handrails: integrated and wall-mounted.
Integrated Handrails
An integrated handrail is one that runs along the top of spindles that are part of the makeup of the balustrade.
These types of handrails tend to be more highly designed than wall-mounted, and the overall look and feel of the handrail is cohesive with the balustrade's design.
Integrated handrails come in both grooved and ungrooved styles and supported at both ends by a newel post.
Grooved handrail: Grooved handrails typically are used with spindles, and the measurement of the handrail – 32 mm or 41 mm, for example – refers to the size of the grooves in the handrail.
Ungrooved handrail: Ungrooved handrails are more commonly used with glass panels or metal spindles, as the brackets, clamps, or spindle foot can screw directly into the rail. These rails also can be wall-mounted.
Wall-Mounted Handrails
These types of handrails are just as the name says – mounted to the wall.
They can be used along with a balustrade, or in place of one, depending on space requirements and style choices.
Wall-mounted handrails can come in wood or metal designs and be highly decorative.
Choosing a Handrail
The first step to choosing a handrail is to properly measure to determine the size of handrail you need.
With a measuring tape, measure up the staircase with the angle to determine the length of handrail needed.
If your landing requires a balustrade, also measure this section, as you will need a handrail to accommodate the size.
<Do you have an elderly family member? Learn about how handrails can keep them safe here.>
Handrails are sold in varying lengths and, depending on the size and style of your handrail, you may be able to fit the entire staircase with one length of handrail. In some cases, though, you may need to buy two lengths of handrail.
As always, be sure to check your local building codes before changing your handrails to ensure that whatever you choose is up to code.
DIY Staircase Remodeling Systems
At NuStair, we know how frustrating it can be to replace a staircase that's in disrepair. It's a messy, time-consuming, expensive process that requires fully replacing the staircase.
But with NuStair, there's a better way! Our revolutionary staircase remodeling system installs over your existing stairs, saving you time, mess, and money! Get your project started today!