5 Storage Solutions If Your Entryway Doesn't Have a Closet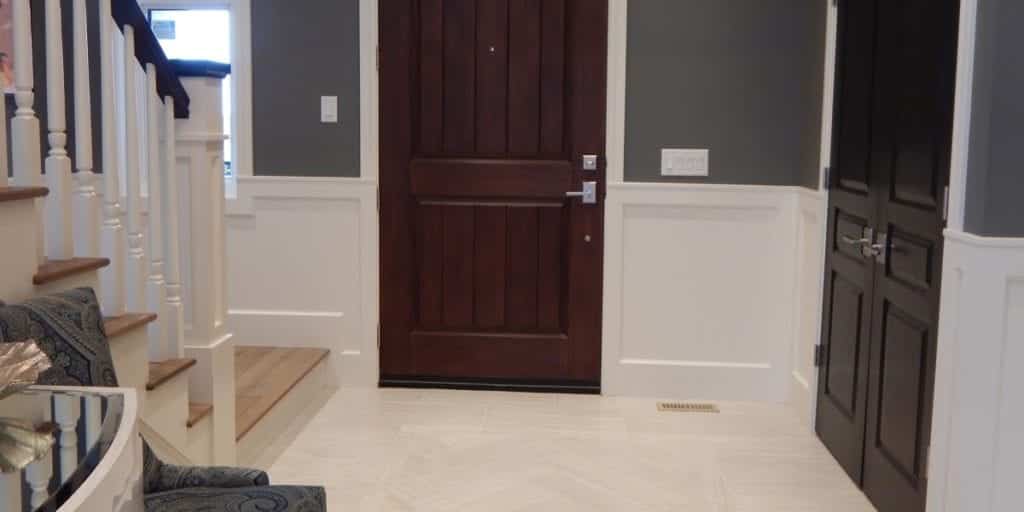 An entryway with no existing storage can quickly become a hazardous mess of shoes, coats, bookbags, and more.
Just because your entry didn't come with a closet doesn't mean you can't have a tranquil, organized space to walk in to.
Here are some storage solutions to consider:
Use Wall Space
What your entry lacks in closet or floor space can be made up by using empty wall space. There are a variety of hooks, floating shelves, and hanging baskets on the market to suit any style.
If you are in an apartment and worried about holes in the wall, you can find removable, wall-safe hooks that will get the job done. Hang up your coats, keys, purses, bookbags… whatever you can fit on there!
A few small baskets on a floating shelf will do well to conceal items that can't be hung such as gloves, sunglasses, and keys.
Bring in Baskets
Baskets can offer not only storage, but are a beautiful, functional way to decorate your space. Check your local home goods stores for a variety of sizes and options.
Label your baskets to make it easy for children to know where things should go. It will help keep your entry clean and clear.
Repurpose Furniture
An old dresser, bookshelf, hutch, or credenza can be turned into a brand new storage option. Doors and drawers are also great at concealing, so your shoes and other items are not an eyesore.
Grab an existing piece of furniture you aren't using or check your local garage sale sites for something inexpensive or free. Paint to match the rest of the room for an easy designer DIY. Use decorative bowls to hold loose change and keys.
Have an old bench laying around? Use it as a place to sit while putting on or removing shoes. You can place baskets underneath for easy, accessible shoe storage. Check out these 6 IKEA hacks to get some more storage ideas!
This is a great option for those who are eco-conscious and live by the "reduce, reuse, recycle" slogan.
Collect Wooden Crates
Invest in some wooden crates from the craft store and arrange and stack them however you want to create completely customized storage. They can even be painted/stained to match your decor!
On a tight budget? Here's a tip: Visit your local wine and liquor store. Their wine is shipped in wooden crates, and they are usually willing to part with a few if you ask.
DIY Solutions
Not seeing anything quite right? Mix and match some of the ideas mentioned above! Or, with a few supplies, some tools, and inspiration, you can usually build exactly what you need.
Locker-style shelves for each family member are a great way to keep things sorted. Dowels and some wood can turn into a bench/coat rack. A quick Google or Pinterest search is sure to get your creative juices flowing!
The Original Do-It-Yourself Stair Refacing System!
Nothing brightens up an entryway better than a beautifully refinished staircase. NuStair has made it easy to achieve with our innovative stair refacing system. Whether you do it yourself or hire a professional, it's never been easier to have the staircase of your dreams. We even offer helpful videos to show you how it's done.