How to Choose the Right Area Rug for Your Entryway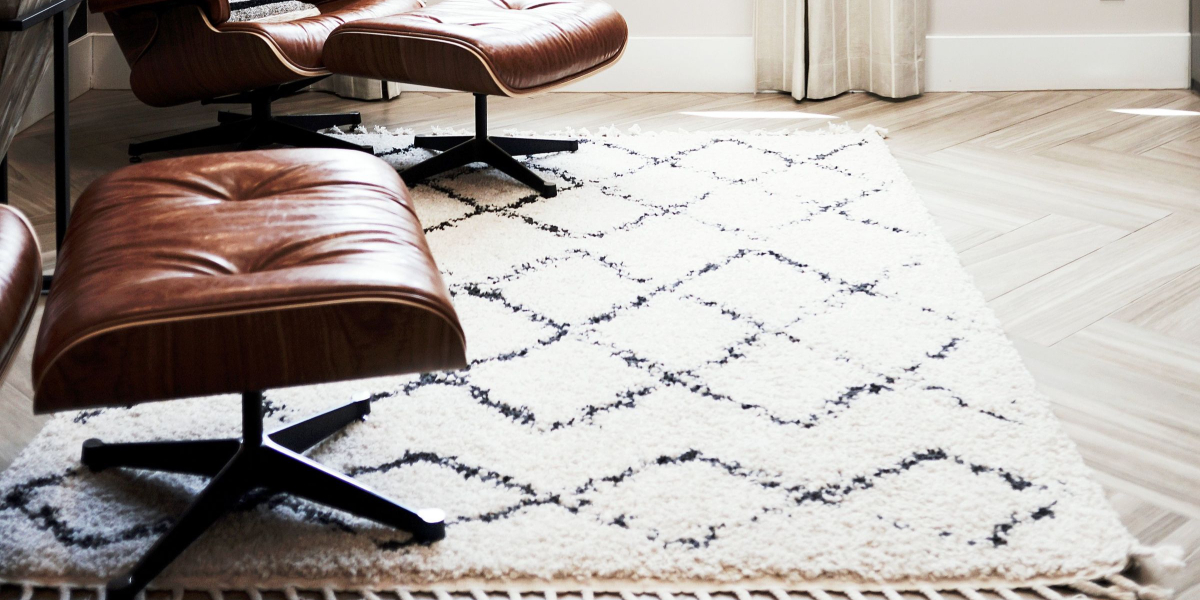 An area rug is more than a way to keep dirt, debris, and water off your floors. It's also a great way to add a little bit of design flare to your entryway.
Your area rug should be as beautiful as it is durable, standing up to muddy footprints, pet paws, and wet outerwear without losing its pattern. If you're looking for a replacement area rug, or you want to spruce up your entryway with your first-ever rug, this guide can help:
Things to Consider When Buying an Area Rug
Rug Styles
There are a lot of different styles of area rugs, so you've got no shortage of options when shopping for the right one.
Along with traditional Persian rugs or classic European styles, you can also choose from bold florals, strong geometrics, or jutes and sisals. Before you settle on a specific style, shop around and learn what's available (and what's in your price range) to find the right one for you.
Remember: Your area rug doesn't have to match everything in your room, but it should work with all the colors and textures you've already got there.
Color
Choosing a color is a natural place to start when shopping for an area rug.
First, consider what colors you can live with every day for as long as you own the rug. So, if you're not a big fan of red, it might not be a good idea to purchase a rug with a red background.
You also need to think about how the rug will coordinate with the rest of the items in your room. If your room already has a lot of color and patterns probably need a rug that needs neutral tones or a single color. And if you are starting with a blank slate of a room, the sky's the limit.
Pattern
If you've got a lot of solid colors already in the space, choosing a rug with a pattern—either subtle or bold—can do a lot to add interest and life to the room.
And if you have patterned furniture or wallpapered walls, you may need to choose a solid-colored or more neutral area rug.
Size
Rugs that are too small for the room are among the most common decorating mistakes. They can make a space look worse than if you didn't put down any rugs at all!
You want about 10 to 20 inches of bare floor between the edges of the rug and the walls of the room. So, be sure to carefully measure your space and figure out just how large of a rug you need.
Types of Area Rugs
High Pile vs. Low Pile
When you're choosing a rug, you need to think about what kind of pile you want: low, medium, or high.
Low-pile rugs are usually more sturdy than high-pile rugs, and they're easier to vacuum and keep clean. They also tend to be less expensive. However, higher-pile rugs are more cozy and luxurious underfoot, and can make a room look more inviting.
A room with a lot of foot traffic usually will do best with a low-pile rug, while thicker rugs can be great for rooms that are quieter.
Materials
Just like the pile is a big contributor to how difficult a rug is to care for, the materials it's made of also play into this.
Natural fibers like wool, silk, cotton, jute, or bamboo can be more difficult to clean and care for and may not last as long. Additionally, certain materials—like wool—can be more expensive than other options.
Synthetic rugs, including polypropylene, nylon, polyester, and microfiber, are very popular on the market. They tend to be more fade-resistant, easier to clean, and less expensive than natural fibers.
Cost of Area Rugs
How much an area rug costs depends greatly on a variety of factors: size, materials, how it's constructed, and overall quality. Additionally, rugs that are handwoven, imported, patterned, dyed, machine-made, hand-knotted, or made with specific materials can cause the price to fluctuate.
As a general rule, a high-quality 8×10 rug can range from $300 to $10,000. A 5×7 rug, on the other hand, can run you between $35 and $1,000 or more.
DIY Stair Refinishing System
Does your entryway need a new staircase to go with your new area rugs? NuStair can help! Rather than going to all the expense, time, and annoyance of rebuilding your staircase, the NuStair Stair Refinishing system allows you to get a whole new look for less money—and you can even do it yourself! Contact us today to get your project started!