How To Choose the Right Flooring For Your Entryway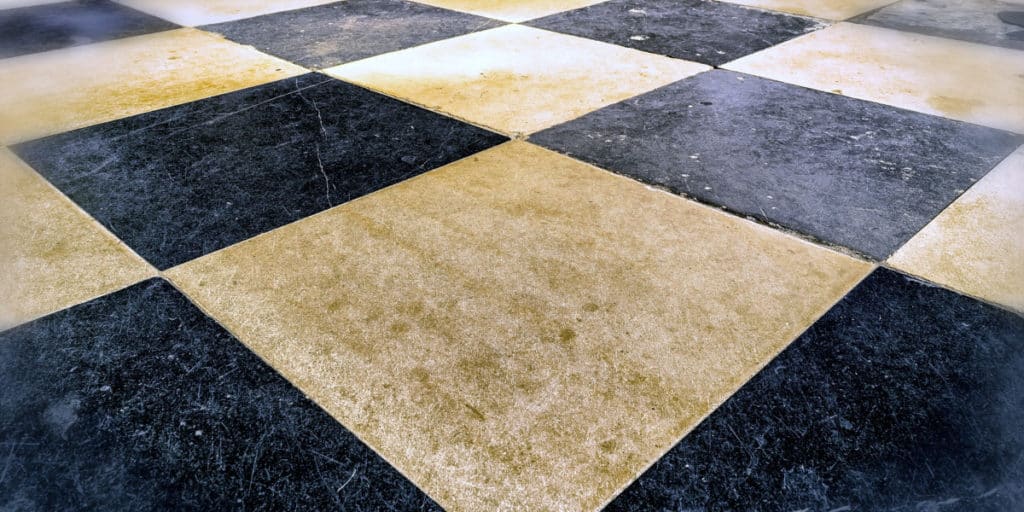 We are now officially in the fall season, which will bring with it golden-colored trees, beautiful scenery, and Thanksgiving. Unfortunately, it will also bring with it dead leaves, rain, mud, and maybe even a frost or two.
You can lay out a mat by your door to keep your floor safe from the elements, but perhaps you're considering a more permanent solution? Here are some options for choosing the right flooring for your entryway!
Tile
Tile is of the most popular flooring options for an entryways due to its overall simplicity. It's easy to find at any hardware store, relatively easy to install, and extremely easy to clean.
The three most common tile options – ceramic, porcelain, and vinyl – all have their own unique strengths and weaknesses. Porcelain is the sturdiest, granting your entryway a very solid and permanent option. Vinyl, on the other hand, is the least expensive and least permanent, allowing for them to be replaced easily. To many, ceramic is the "just right" option, providing both the inexpensive price tag of vinyl with the sturdiness of porcelain.
Stone & Brick
While noticeably more expensive than tile, installing stone or brick flooring automatically adds a timeless look to any home's entryway. The design options and color choices are seemingly endless, making this style of flooring very popular with more creative homeowners.
What makes stone or brick flooring so perfect for the entryway is the durability of the stone itself. Whether you're laying down slate tile or installing kiln-fired brick, these are all surfaces that are designed to withstand the elements. Whether you're simply looking for a sturdy floor or want to add a rustic touch to your home, you can't go wrong with stone or brick.
Color
Now, we're not trying to tell you how to decorate your home! We just want to share some designer tips on how to help your entryway stand up to the wear while still maintaining its clean look for as long as possible! This mostly comes down to color.
As every homeowner knows, deciding the color for anything is extremely important. You don't just want the color to complement its surroundings, but you also want to make sure the color remains looking clean throughout the day. When it comes to the entryway – a part of your house through which many people walk, the door is opened many times, and the outside elements come in contact with the most – making it a darker color would be wisest. This way, the inevitable scuffs, mud, tracks, dirt, and other wear is less noticeable.
Fortunately, to help you match your darker entryway flooring, our hardwood NuStair treads come in a variety of colors! Mix and match to find the ones that work best for your living space!
Quality Stair Refinishing Solutions
The patented NuStair system is designed to fit over your existing treads, leaving you with beautiful hardwood stairs for less. See which option is right for you!