4 Clever Shoe Storage Ideas to Clear the Clutter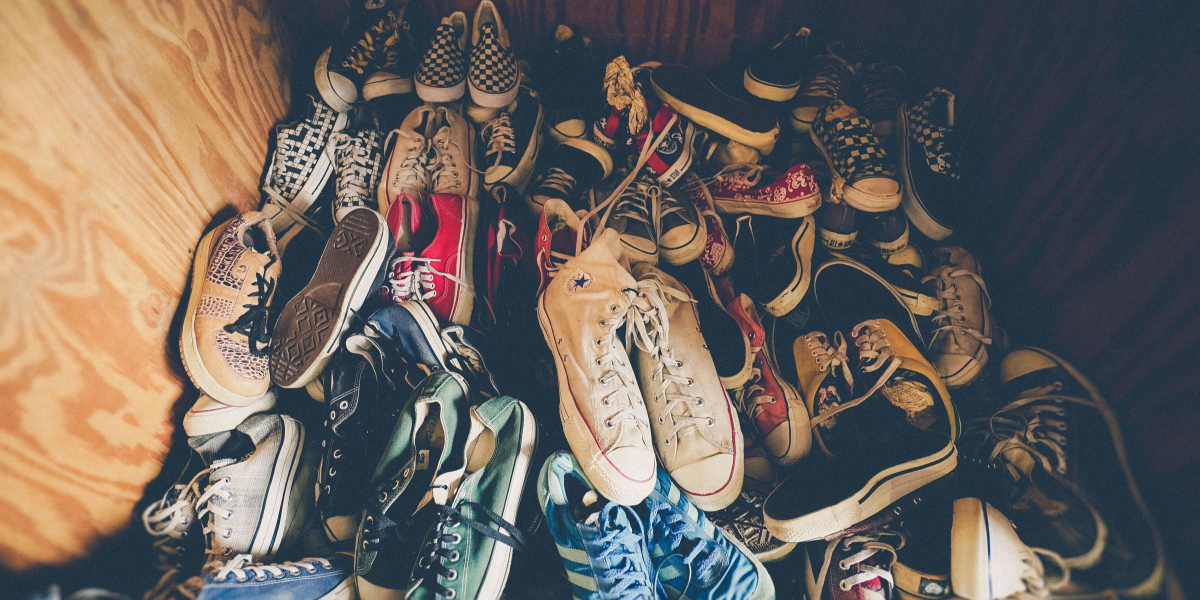 While having an entryway is great for making sure everyone takes their shoes off without tracking dirt throughout your home, what happens with those shoes once they're off isn't always so much fun.
If you're like most of us, you've got shoes strewn around your entryway, making it a gamble to head to the door in the dark. Keep everything contained with these X clever shoe storage ideas to help you clear the clutter:
Go Open-Plan for a Few Shoes
If you live alone or you and your family don't have a lot of shoes, a small, open shelving unit is likely to work just fine for you.
Because these types of shelves have no back or sides, you encourage air flow that helps shoes dry off and stay as stink-free as possible. They also come in a variety of designs and finishes so you can find something that will fit right in.
Double-Duty Shoe Bench
One of the more common choices for shoe storage is a combination shoe rack and bench. This marries both the individual cube spaces necessary for holding all your shoes with a convenient bench you can sit on to put on or take off shoes at the door.
Stow Them Away in a Shoe Locker
If you'd prefer to have your shoes out of sight, a sleek shoe locker or cabinet should do the trick.
These pieces have cubes or shelves behind doors where you can store shoes, and then you just close the doors to hide them away. This is a great choice for smaller spaces that can't really handle a lot of extra visual clutter.
Hang Them up
Whether you just don't have the floor space to support a separate piece of furniture or you just don't want to get something new, adding a hanging shoe rack to the hall closet may do the trick.
You can get something that hangs over the back of the door or, if you've got the space inside the closet, a unit that hangs from the dowel you use to hang your coats is also an option.
DIY Your Staircase Remodel with NuStair
If you're looking to breathe new life into your home's staircase, try NuStair. Our hardwood stair risers are great for that weekend project, or we can help you find a certified installer. Get a quote today!