NuStair Pro: NuScribe Details & Instructions
Precise Measurements for Every Tread, Every time.
The NuScribe is a tool developed by NuStair to expedite and perfect the stair remodeling process. It acts as a slide rule that can be positioned inside two stringers. You then lock down the arms and pull it off, preserving the exact measurements needed for your new tread. Position the NuScribe on the tread, mark the measurements, and cut your tread for a perfect fit.
For more details read our blog post on 3 Reasons the NuScribe Will Be Your Best Friend.
If you are interested in purchasing a NuScribe please contact your NuStair representative.
NuScribe Assembly
Out of the box, the NuScribe is in shipping mode and will need to be taken apart and assembled for use.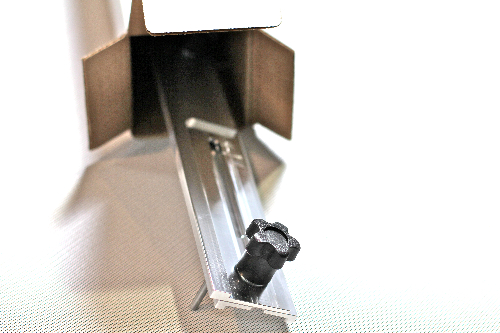 Unscrew the 4 knobs and remove the washers. You will have the parts pictured below: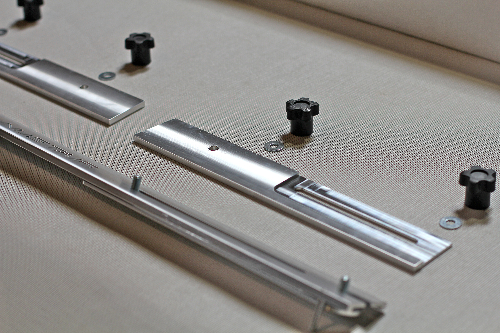 To Assemble for use, place the two short metal extension pieces screws up and flat ends facing one another. They should be approximately 6 inches apart, and the rounded ends will be facing out. Set the longest bar on top of these so that the screws from the extensions fit into the tracks on either side, and you can read "NuSTAIR". Secure this in place with 1 washer and 1 knob on the two innermost screws. Take the 2 remaining arm pieces and place them on either end, perpendicular to the base. Once again, the screws on either end will fit into the track provided in each arm. Secure in place with 1 washer and 1 knob on each as shown: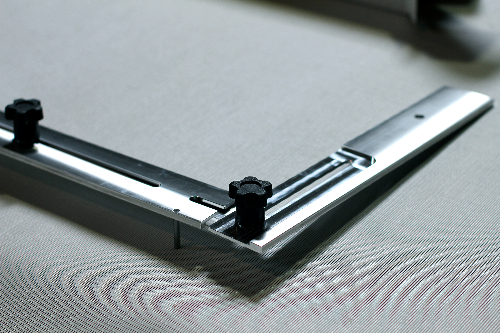 The assembled NuScribe will look like this: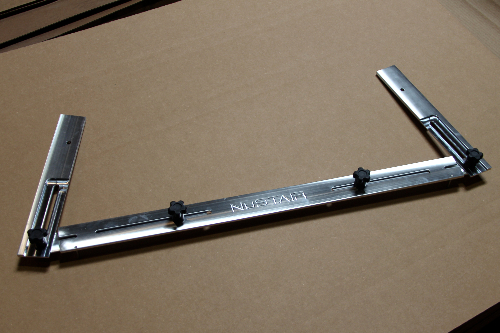 The 4 washer/knob bay be loosen to adjust the length, depth, and angle of each side. View our installation video see the tool in use.
Save
Save