Skip the Dump Run – Save the Trees!
Category:
NuStair
Comments:
No Comments
---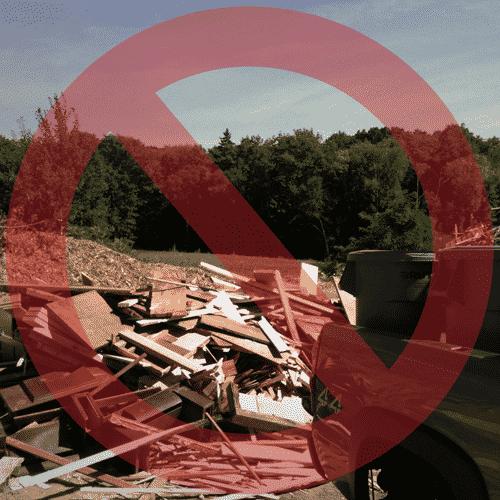 Here at NuStair we are all about SAVING! And we are not just talking about saving time, money and energy… We're saving trees!
Waste Lumber, Waste Money, Waste Time
Picture this: You're tired of staring at that dirty, old carpet on your stairs every time you walk in the door. You hire a professional contractor to take on the project, and the contractor comes in and quotes you a price to replace your entire staircase from the frame up. You'll have sawdust in every nook and cranny of your house and you won't have access to your second floor until it's done. It will require stacks of lumber just to re-build a new wooden substrate, before we even start to talk about the new treads. On top of expensive and inconvenient, think of the impact this has on the environment anytime anyone want to upgrade the look of their stairs! There has to be another option to get rid of those dated and worn-out stairs, right?
OR Save Trees, Save Money, Save Time
Now picture this: Instead of completely replacing the framework of your staircase, you speak with your personal project manager at NuStair and realize that this process many be completely unnecessary. Although this is a very common procedure with staircase remodels, often times the existing framework is perfectly fine. NuStair stair covers are installed over the existing substrate framing and nose, so you can reuse the existing framework, but completely upgrade the look of your stairs. It's a win, win!
NuStair is environmentally sourced using domestic lumber from  right here in the United States. By choosing the NuStair staircase remodeling system, you are able to revitalize and refinish the high-use, high-profile tread of the stairs, while reusing the existing framework. You are saving trees and being environmentally responsible, and, we think, ending up with a superior finished product to boot! So like we said, "Skip the dump run. Save the trees!"
If you have any questions, leave a comment below, call the inventor at (717) 495-4132 or send an email to Steve@NuStair.com.
Tags:
diy
,
environmentally friendly
,
green building
,
staircase remodel